Why Choose CRI?
We realize that choosing the right program can be overwhelming, as there are many factors to take into account. Nevertheless, we are convinced that CRI is the ideal option for anyone pursuing a profession in veterinary rehabilitation and acupuncture due to its unique features and exceptional opportunities.
Hands-on, Practical Learning
Hands-on experience is irreplaceable! CRI students get 2-3 times more time to perfect their skills with our friendly dog professors.
World-Class Educators
Our supportive, passionate instructors bring a wealth of clinical and business experience to share with you in our courses.
Small Classes
We deliberately keep our class size small (1:5 instructor-to-student ratio) to create a relaxed, friendly environment that fosters learning and discussion.
Professional Collaboration
Canine rehabilitation is a blend of veterinary medicine and physical therapy. Collaboration is key to providing the best care for our patients.
Evidence-Based, Up-to-Date Education
The field of veterinary rehabilitation is expanding rapidly worldwide. CRI constantly updates course information to ensure you have the latest knowledge.
Our Amazing Dog Professors
We are fortunate to have a diverse group of dog volunteers who provide invaluable real-world experience. You will learn from real patients, not just cadavers.
Year-Round Education
We understand the importance of achieving certification goals and strive to provide our students with multiple options to ensure accessibility for all.
Multiple Certifications
We offer Rehabilitation and Acupuncture certifications! We have additional certifications in the works and can't wait to help you continue your education journey!
The Q
CRI's Headquarters, affectionately known as "The Q," is an exclusive space designed to cater to the needs of our students. You'll feel right at home and ready to learn!
Graduates Can Retake Modules
As a CRI graduate, you have a valuable opportunity to enhance your skills and knowledge. Our courses are available to you once again, at a significantly reduced price.
Community
CRI is here for you beyond your certification! We foster a close-knit, in-person learning environment. Continue this experience in the Rising Tides Facebook Group.
Continuing Education
CRI provides a wide variety of CE classes for students to get started in our field or to build on their Certification foundation.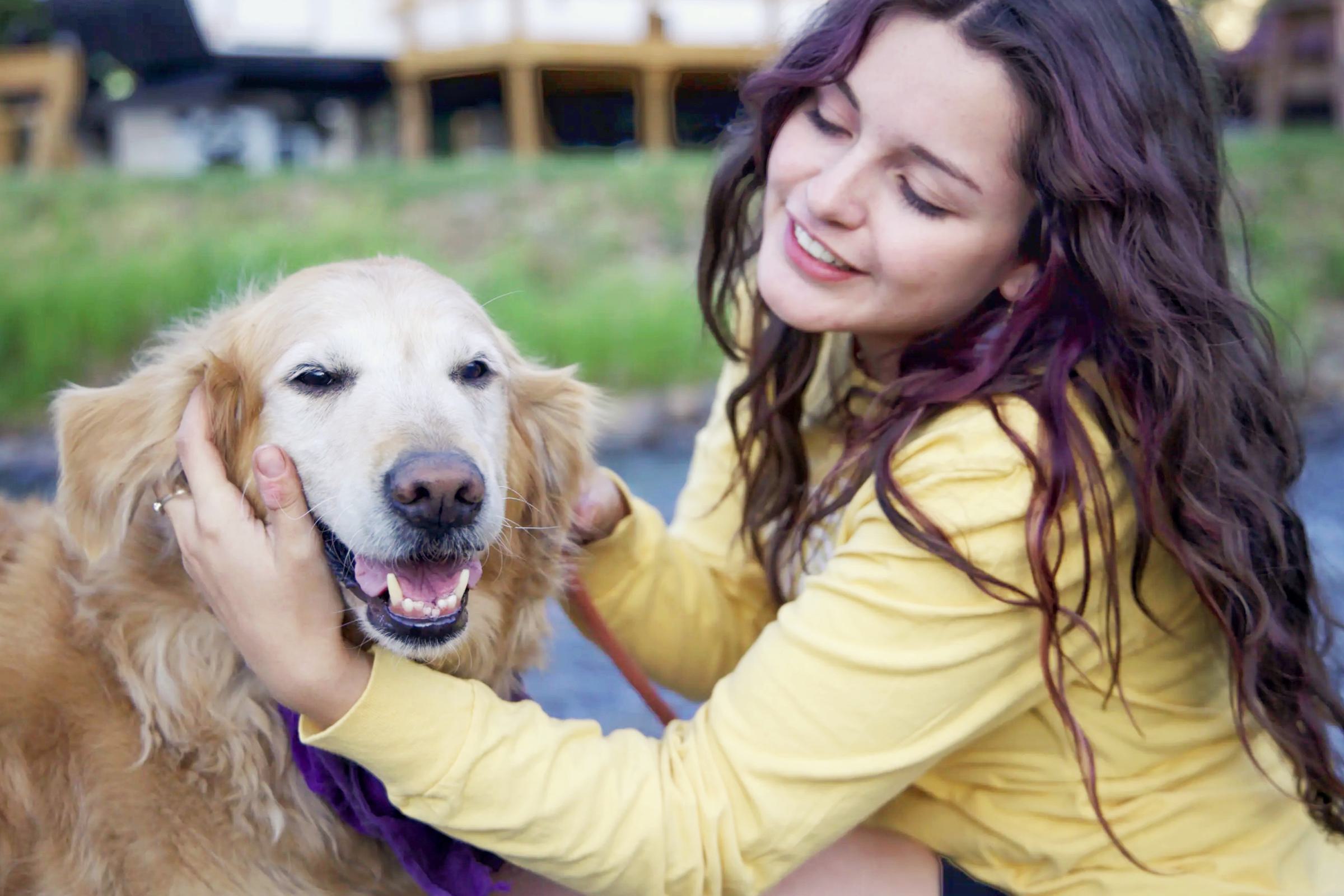 Our Legacy
CRI's legacy is to help three core groups: the Therapist, the Pet Owner, and the Pet.
As a therapist, undergoing advanced training in rehabilitation and acupuncture can broaden your perspective and provide new ways to assist your patients. It's common for clinicians to feel limited by traditional treatment methods, but incorporating rehabilitation and/or acupuncture can offer alternative approaches that lead to the successful outcomes pet owners desire.
Many pet owners no longer find the traditional "Rest & Rimadyl" therapy satisfactory. They desire a clear diagnosis, treatment plans that don't solely rely on drugs, and an estimated time for their pets to return to normal activity. Some pet owners have also experienced surgeries and injuries where physical therapy played a significant role in the recovery process, and they expect the same level of care for their pets. Our graduates provide discerning clients with the level of care and treatment they seek for their beloved pets.
Pets benefit from the therapies, modalities, and treatments CRI teaches to our students. Veterinary and Veterinary Technician students have very limited exposure to rehabilitation and acupuncture during their traditional schooling. Those who want all options for their patients seek additional knowledge and training. Our patients are the ultimate benefactors of this education. They can live longer, happier, pain-free lives with the help of our graduates.
Our History
Dr. Janet Van Dyke graduated from the University of Illinois College of Veterinary Medicine in 1981 and did her internship and surgical residency at the Animal Medical Center in New York City. Practicing sports medicine and orthopedics, she recognized the growing need for professionals trained in canine rehabilitation. The demand for these services would surely grow as baby boomers discovered the benefits of physical therapy for their injuries and aging joints and wanted the same for their four-legged friends.
Why couldn't veterinarians and physical therapists work together to offer the best professional training in canine rehabilitation — a program that combines the science of veterinary medicine with the hands-on skills of a physical therapist? Dr. Van Dyke investigated existing certification programs. She spoke with experts in canine orthopedics, athletics, and neuro-rehabilitation. She contacted individuals who ran the most successful United States and Canadian rehabilitation centers. From this group, she was able to pull together a top-notch faculty of veterinarians and physical therapists and launch the Canine Rehabilitation Institute.
CRI has certified over 1,800 veterinarians, physical therapists, and veterinary technicians/nurses since Canine Rehabilitation Institute welcomed its first students in 2003. We are continuing to expand our course offerings and pride ourselves on our ability to attract instructors who are leaders in their fields. We offer our certification program conveniently located in the central US and have responded to the international demand with CRI course offerings worldwide. Our CCRTs and CCRVT/CCRVN/CCRAs represent 29 countries!
Simply put, we offer veterinary and physical therapy professionals the premier training in canine rehabilitation available today.
What Our Students Are Saying
The past five days have been such a formative experience. My brain is not the same one I arrived in Missouri with. I feel so much better equipped to help my patients. It feels so good to know the why behind many of the ther-ex I have been using and be more confident in how to work specific muscles. I can't wait to go home and apply what I have learned.

Megan Heider, LVT, after completing the Canine Rehabilitation Veterinary Nurse and Canine Therapeutic Exercise courses
CRI gave me the skills I needed to apply my human physical therapy experience to our canine rehabilitation practice. The classroom lectures combined with hands-on labs were invaluable.

Amy Kramer, PT, DPT, CCRT, Santa Monica, California
Of the three major commitments I've made to post-grad certifications, the CRI course is undoubtedly the best organized and most conducive to learning. The course will be highly relevant to my daily practice. I'm stoked to see how much more effective I'll be at helping my patients enjoy life.

Carla Wilkie, DVM, CVA, CVC, West Vancouver, British Columbia, Canada
One of the best courses I've ever taken, and I've taken a whole lot of them. Very impressive—set up, staff, even the refreshments! Material presented very well. Thank you!

Liz Powers, PT, Northampton, Massachusetts
I have taken so much away from this program. Can't say enough about the benefit this program has had to expand on my understanding of my other modalities especially chiropractic therapy. Some things seem intuitive from how you taught them and some of my other programs struggled to clarify the information.

Troy Everson, DVM, CVA, CVMST, Fruita, Colorado
It is clear to me your high interest in teaching and training, and I am so thankful for that. I will always highly recommend you and talk about the great experience of learning with you.

Yael Avidan, DVM, CCRT, Cancun, Mexico
Just wanted to say thanks for everything to all of you. This is the best CE I have attended since graduating from college! I was feeling stagnant, and now I feel rejuvenated and excited to go to work

Carrie Cardascia, CVT, Naples, Florida
I cannot say enough great things about my entire CRI experience. It was everything I hoped it would be and more. All of the instructors and TAs were excellent, and I liked the variety they brought to the class with their varying backgrounds and experience

Laura Schwanebeck, PT, DPT, DeLand, Florida
I am very much a 'hands on' learner. The information I gleaned from this internship, as well as observing the business and logistic side of a rehab practice cannot be learned from writing up a case report. It might be more expensive, as most of us must take a week off from our practices/job and pay for travel, hotel, food, etc, but it is worth every minute and penny spent. Thank you for continuing to re-evaluate and improve the CRI course. (It's a darn awesome course already!)

Linda Hamilton, DVM, Winnipeg, MB
I really learned so much during this course. I was able to improve my diagnostic skills and get better insight in how to identify the painful tissue/location in a dog. I want to thank all instructors for their enthusiasm and thank you for this great learning experience.

Eva Coppieters, MVetmed, PhD, Belgium Course.
Just the most wonderful group of teachers – generous spirit and time. Thank you. Always patient and positive

Kerry Jackson, BVSc, Grad Dip App Sc (Aqua), Moruya NSW, Australia
I thoroughly enjoyed the entire learning process – it exceeded my expectations! I decided to pursue this certification because I wanted to do something that I am passionate about and I appreciate the opportunity that you have given me. It's exciting to learn a whole new skill set, and I can't wait to put it into practice! The instructors have been extremely inspiring and the fellow students has been very supportive. It's comforting to meet so many like-minded people who want to make a difference in a dog's life. Thank you so much

Denise Mayhew, MS, PT, Winter Garden, Florida
See What Good Hands On Learning Can Do.
We believe that the most effective way to learn and practice rehabilitation and acupuncture is through hands-on, in-person training. There is no substitute for having an experienced guide who can provide immediate feedback and direction on proper techniques. While online courses can be valuable, they cannot fully replace the benefits of in-person learning. Please join us! Your clients and patients will thank you for it!