Course Description
The Business of Canine Rehabilitation course is taught by three experienced instructors with thriving rehabilitation practices. The curriculum will cover crafting a business plan within your budget, space, personnel, and customer requirements. Engaging in panel discussions will provide practical insights into making a canine rehabilitation practice profitable, encompassing layout, equipment selection, service pricing, operational procedures, staffing, and marketing.
Prerequisites:
This course is open to all veterinary and physical therapy professionals and practice managers. Non-credentialed veterinary assistants must submit a current Letter of Recommendation from their supervising veterinarian or physical therapist.
Online Pre-course Videos:
All students will have approximately 9 hours of pre-course online work divided into three sections corresponding to the weekly Zoom meetings.
We will send you instructions for accessing the pre-course work 60 days before the start of class.
Please note: All videos must be viewed to receive full CE credit for this course portion.

RACE Approved for 16 Credit hours by the AAVSB
Please note: Students who do not attend all Zoom Group discussions will not receive full CE credit for the course.

Additional Course Information
Course Fee: $695
Course Notes: The Business of Canine Rehabilitation consists of three Zoom sessions, each lasting between 90 and 120 minutes. They will occur on:
March 20, 2024
March 27, 2024
April 3, 2024
Zoom sessions start promptly at 8:00 p.m. Eastern Time.
Students will be responsible for watching the videos corresponding to each meeting before the Zoom call and are encouraged to come with questions. The Zoom meetings will be in a roundtable discussion format.
Students will be given access to course videos and materials on Thinkific 60 days before the start of the course.
A Zoom link will be provided in a private email as well.


Topics Covered:
Business plans
Permits and licenses
Designing and equipping a rehabilitation practice
Veterinary practice software
Pricing and inventory management
Staffing and human resource management
Marketing: social media and traditional
Sales techniques for growing business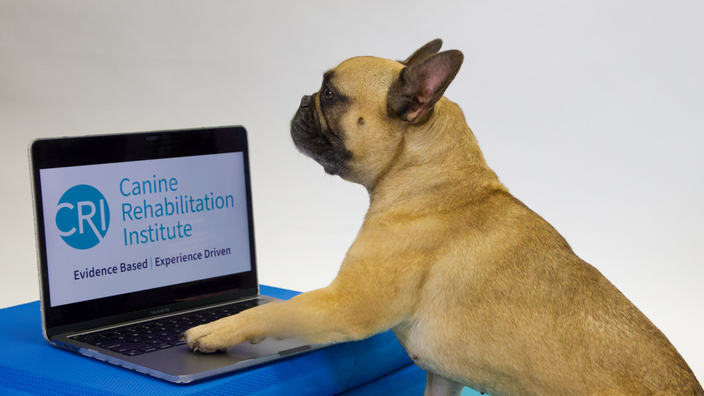 The Business of Canine Rehabilitation